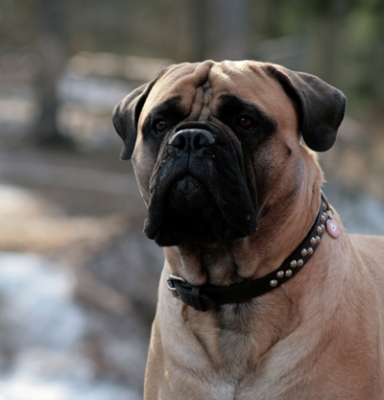 Kuva/photo: Maija Jyrkkä
(Game Keeper's Mastermind A/A, 0/0 x Kamek's One of a Remarkable Kind C/C, 0/0)
Kasvattaja/breeder: Kristina & Kari Vakkala, Ruotsi/Sweden
Omistaja/owner: Jukka Eskola
Synt / dob: 06.11.2009

lonkat/hips: D/D
kyynärpäät/elbows: 0/0
silmät/eyes:
sydän/heart:
---
3 X ROP-pentu / BOB-puppy

Toivo asuu Anun, Jukan sekä ukkinsa Aatoksen kanssa omalla tilalla, jossa on myös hevosia ja kissoja.

Toivo lives with Anu, Jukka and grandpa Aatos in a farm with horses and cats.
Trivia
Toivon emänisä on kasvattini Remarkabull Rumour Has It "Aatos" ja isä Ozzy taas on puolestaan Norjasta tuodun Topeliuksemme (Game Keeper's Make My Day) pentueveli.

Toivo's grandsire is Remarkabull Rumour Has It "Aatos" and Toivo is sired by Ozzy who is litter brother to our Norwegian import Topelius (Game Keeper's Make My Day)